Jointing Edgebanding Cutters and Spindle tooling for for sizing and jointing of wood-based panels with and without coating.
All of our Spindle Tooling is manufactured with a hardened steel body and brazed PCD Polycrystalline Diamond cutting tips, our Jointing edgebanding cutters provide a superfine finish thanks to the high axial design of the tip placement.
The Jointing Edgebanding Cutter has an asymmetrical formation of tips.  Thus allowing for use on different thickness work panels.  Thus saving cost and time in production as there is no need to reposition the motor spindle.   The Cutter is therefore able to be used for many applications.
Low power absorption due to the layout and dimensions of the cutting edges.
Bespoke Spindle tooling
In addition to standard tooling, we can manufacture bespoke cutters with any diameter, cutting width, number of teeth or bore diameter for either mechanical or manual feed machines.
Polycrystalline Diamond tipped tools give a significant increase in tool life compared to Tungsten Carbide tooling.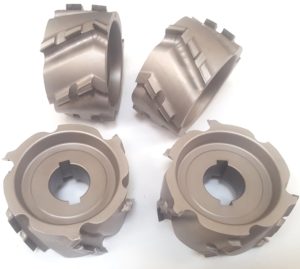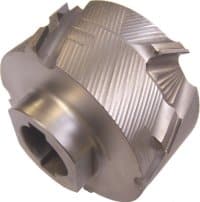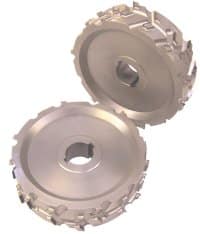 Application
For jointing of laminated panel materials
Particle board and MDF panels, raw, melamine and paper laminated, HPL and foil laminated/veneered panels
application against feed
PCD also gives an accuracy of cut throughout the tool life and faster feed rates as well as reduced downtime.

High wear resistance

Spiral cutting design

Large resharpenable area for maximum tool life

Opposing shear angle for high quality cut

Left and Right Hand versions available


Low noise level
Our Jointing Edgebanding Cutters are for use on machines such as: BIESSE,CEHISA,HOLZER,HOMAG,IMA,OTT,SCM