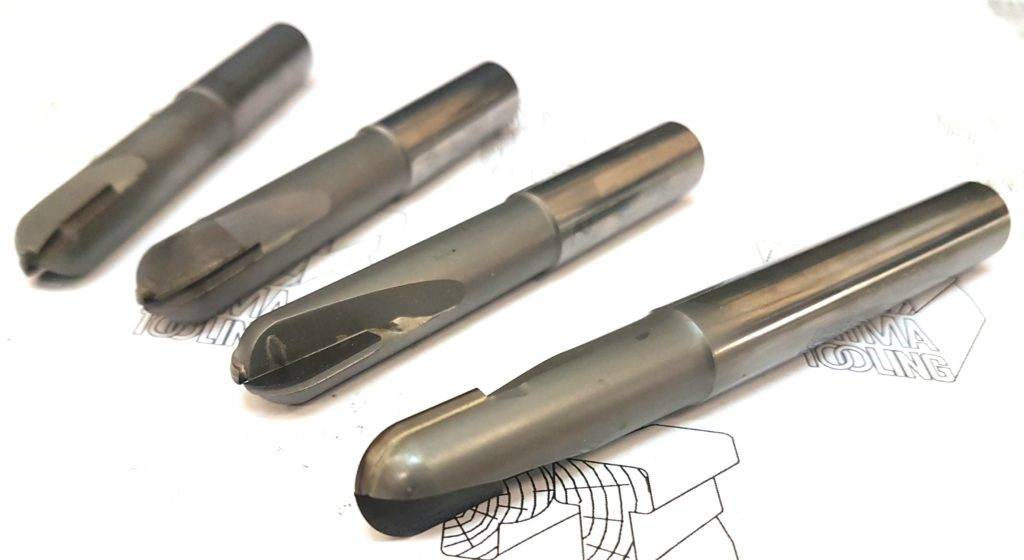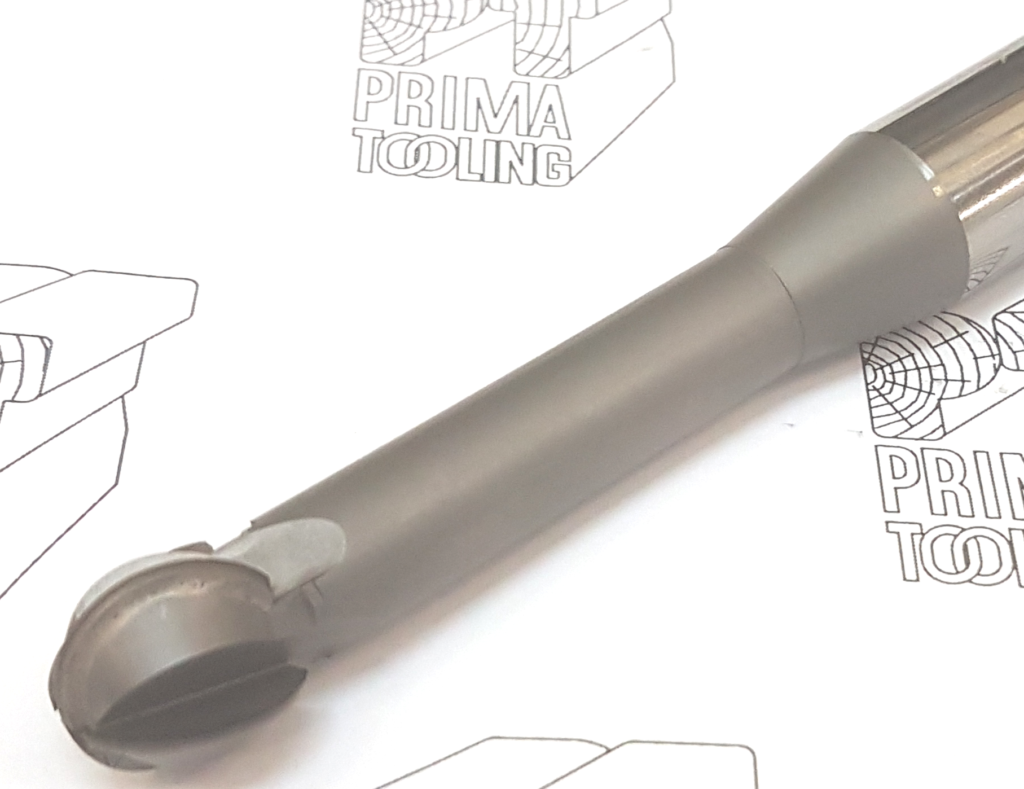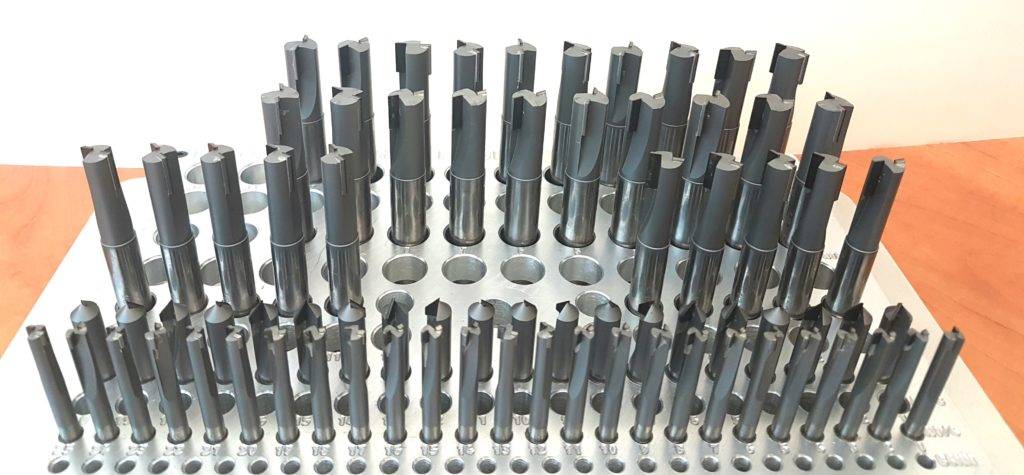 Prima Tooling's PCD End Mills are most importantly one of the most productive tools on the market today.
Outperforming Tungsten Carbide tools by up to 50 times, they hold their edge, and as a result lead for long tool life.
Our End Mills are manufactured completely by us.  With a solid Tungsten Carbide body to ensure strength and rigidity, and using only the highest quality tested PCD tips.
Moreover, our End Mills can be re tipped ensuring a longer life for existing tooling and value for money in the Carbon Fibre Composite market.
PCD End mills in both Ball nose and straight are designed for use on all non-ferrous Materials such as
Graphite, Metal Matrix Composites
Carbon Fibre, Aluminium
Brass, Bronze
Carbon, Copper
Green Ceramics, Green Carbide
Gold, Magnesium
Plastics, Silver and Zinc.
In addition to our own tools, we are excited to offer a full range of composite cutters from Sutton Tools therefore offering a complete package.
Since 1917 Sutton Tools has grown to acquire a wealth of experience and knowledge in cutting tool design, development and manufacturing of specific tools to suit applications.
Sutton Tools manufacture to the highest quality using the best materials and latest technology. Therefore our collective expertise can supply a tooling solution to suit your specific requirements.
They also provide solutions supa fast.
Materials Available
Micro grain Tungsten Carbide

Thru Coolant Tungsten Carbide

TCT/HSS combinations

PCD/HSS – PCD/Carbon steel combinations

HSS Co coated combinations
Carbon Fibre – Major Industries Sutton Tools service
Aerospace
From the very beginning: due to the advent of the first high performance jet fighter plane, Sutton Tools has provided assistance and support with tooling for the R&M sector of "whole of life" air frame maintenance, plus the OEM of new generation High Carbon Fibre Composite components for the new generation commercial aircraft.
Sutton Tools have been closely involved in the development of tooling solutions for the Commercial & Defence sectors of this rapidly advancing industry. They have extensive experience in VHM Rotary Shank tooling to match the outcomes now expected from this Industry. In conjunction with ongoing R&D projects specifically a joint venture with the Australian Defence & Technology Organisation in the area of Aerospace Machining & Finishing they can manufacture made to order Tooling for most applications.
Automotive
Technological advancements through Innovation constantly push industry to strive for green-solutions, which necessitates the use of Carbon Fibre composites.
As a result of the continuous push for strength increases and weight reductions being specified, more and more CF Composite & Kevlar materials has to be used in critical Motor vehicle manufacture. Driven by these industry advances, Sutton Tools continues to develop and manufacture VHM rotary shank Tooling to satisfy the needs being generated. This enables them to provide a fast solution for tools in automotive manufacturing, including the high-performance and motor sport sectors.
Marine
Sutton Tools have the tools for high tech recreational vessels, ocean racing and defence, that use high end carbon fibre composites. They design solutions for these applications.