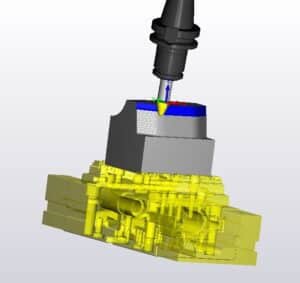 Harmony 5-Axis endmills take the curves
Jeff Boyd introduces an endmill range which is central to an exciting new initiative.
We participated in the Haas Melbourne Performance Week, demonstrating the capabilities of the new HAAS UMC750 5-Axis model, among others. For us, the stars of the show were our new Harmony 5-Axis endmills. Available with barrel, taper, lens and oval configurations, they have the ability to reduce cycle times by up to 90%, compared with ball nose endmills.
The goal is to match the scallop height (surface roughness), using either of the tools and compare the time taken to machine the same surface area.
Put to the test - We set up a demonstration that pitched a 1500mm radius Harmony 5-Axis taper form endmill against a traditional 8mm radius ball nose endmill. Both set to work on finishing a curved tapered wall surface at a cutting speed of 200 m/min and a 0.11mm feed per tooth.
The difference was that the Harmony 5-Axis endmill is able to achieve a 4mm step over, compared to a 0.3mm step over with the ball nose. It took just under 2 minutes, compared to 10 minutes with the ball nose. Giving them a full work-out we set them up finishing a tapered wall similar to that of the internal cavity of a deep pocket mould.
And it's not only this level of performance & time saving that's a benefit, but also the precision of the tool's profile. With less 10µm profile deviation, this offers very high workpiece accuracy, making it ideal for finishing operations of high-tech 3D printed components in the additive manufacturing space of aerospace & medical industries.
Also, for the subtractive manufacturing industries, like Mold & Die, the finish copy-milling operation has a huge benefit on cycle time over traditional ball-nose endmill options.
But there's more! - During Haas Melbourne Performance Week, many of the manufacturing executives and engineers who saw these results were certainly impressed – and it started many conversations about the possibility of customising these endmills for specific applications, a service we are happy to offer.
However, several also remarked that the Harmony 5-Axis endmills, significantly reduced the machines movements. This in turn reduces wear and tear, and hence maintenance costs of the machine. So, the cost benefits of the range come not only from shorter cycle times, but potentially a reduction in the machine's overhead.
If you'd like to know more about our Harmony 5-Axis endmill series, click on the image for a video of the endmill in action, download our brochure, or talk to us today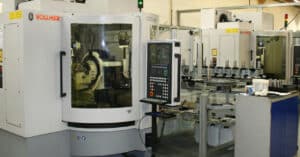 Diamond Router Tooling Manufacturer Develops New Products & Growth With Vollmer - Pulse PR
When Prima Tooling recognized the exponentially increasing demand for PCD (Diamond) tooling,
the company invested heavily in Vollmer machine tools to support cutting tool production. However, the Essex based cutting tool manufacturer that opened its doors for business in 1979, first noted the demand for PCD (Diamond) tooling back in 1985... Read the full article...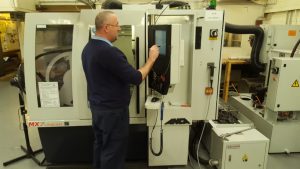 Prima Tooling benefits from NaxoForce grinding wheels
Prima Tooling specialises in the design and production of Router and Spindle tooling, primarily for the aerospace, automotive and woodworking industries.  It also offers an efficient tool re-sharpening, repair and re-manufacture service to its customers...Read the full article...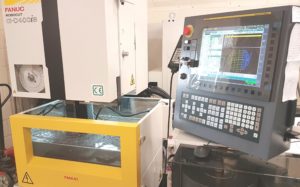 Meet the newest member of the team!
Latest news ...Our new Fanuc Robocut 4 axis wire EDM, installed and cutting PCD discs into standard size PCD tips and custom profile pieces for our PCD tipped Router tools. Much quicker than our old Agie machines and extra capacity for other types of work.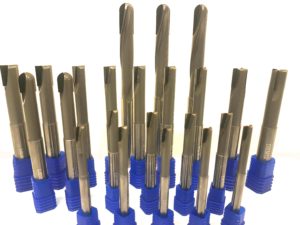 PCD tooling for High Speed Milling, are you machining MMC's, O-CMC's, CFRP or Non-Ferrous materials?
Our PCD tipped End Mills have been in use since 2008 by Aerospace, Automotive and Engineering companies not only in the UK, but around the world!
Used for machining non-ferrous materials like Metal Matrix Composites (MMC), Oxide Ceramic Matrix Composites (O-CMC),
Copper and Brass, non-metallic materials such as Carbon Fiber Reinforced Plastic (CFRP)
Glass Fiber Reinforced Plastic (GFRP), Glare®, Graphite, Model board and other highly abrasive materials.
Available in:
Flat Head End Mill with solid carbide body and tips in PCD for high speed milling of pockets, slots,
contouring etc.. of aluminium, non ferrous alloys, presintered materials and plastic composite materials
Torus End Mill with corner radius and solid carbide body and tips in PCD for high speed milling of pockets, slots,
contouring etc.. of aluminium, non ferrous alloys, presintered materials and plastic composite materials
Ball Nose End Mill with solid carbide body and tips in PCD for high speed 3D machining of aluminium,
non ferrous alloys, presintered materials and plastic composite materials
Standard diameters from 3mm to 20mm, specials available on request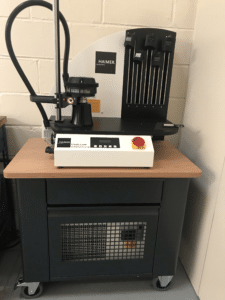 Why you need Shrink Fit Technology
How often do you review your tool holding?  time is money right? so machine down time or setting time should be kept to a minimum for maximum efficiency...
You may consider using a shrink fit tool holder rather than a conventional collett?  At Prima Tooling we are able to fit new tooling into Shrink fit holders, as well as service tooling by removing the router tool and refitting it into the shrink fit collett before returning the serviced tool to our customer, included in the price of our service.
We often find ourselves giving advice to customers who are experiencing poor cutting quality, short lifespan of tooling, excessive noise or even tool breakage, we usually find that this is due to the wear and age of the tool holder.
What are the benefits?
Using the shrink fit tool holder will create a positive impact as you will achieve high precision, increase the lifespan of your tool and spindle, reduce the tool change time, and lower the cost of tool maintenance.   The concentricity of the shrink fit tool is outstanding, with this high concentricity, the tool cutter and holder function like a single piece.
Balance – with the absence of moving parts, shrink fit holders offer the best balance repeatability of all tool holding systems available. Shrink fit holders come with the highest accuracy and balance standards, providing higher feed rates, speeds, balanced chip loads, and better finishes.
Rigidity – The cutting tool has 360 degrees grip on multiple planes around the shank. Resulting in an extremely high gripping torque which prevents any irregular movement of the router tool, resulting in the reduction of scrapped pieces.
Tool life Extension – Shrink fit tooling technology extends tool life by over 100%. Prima Tooling router tools already have a long tool life; so with the  gripping force, and balance to help increase productivity together with our tooling the tool life is extended to an even wider margin.
Shrink fit tooling makes it easier to change router tools at a very fast pace, reducing tool changing time and increasing productivity.
Makes sense doesn't it…?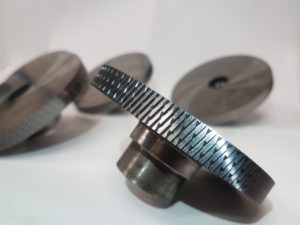 Something other than Router Tooling...
Something different this week, one of our customers sent in some Solid Tungsten Carbide weld seam removal discs for regrinding.
The discs have a minimum size, so we were able to reduce the diameter and cylindrically grind off the wear before grinding some nice new shiny teeth.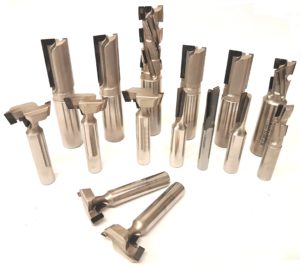 It's like a Diamond tool family...
Its great to see some of Prima Tooling's PCD Router family together! this is just a small selection of PCD tipped router cutters for machining wood based products such as MDF and MFC.
PCD Slatwall, PCD compression and PCD straight tooling are all available in custom designs or standard sizes from our wide range of PCD tooling stock, with stock sizes available for next day delivery.
Manufactured in Britain... what's not to like!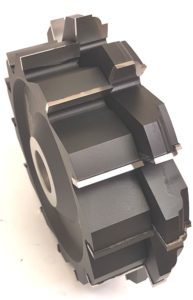 Every day brings something different at Prima Tooling
Repeat order for a pair of 2 part, Tungsten Carbide tipped profile sets we recently manufactured,
250mm OD x 73 cut width.
These tools are used for milling the profile end mullion on PVC aluminium window and door frames.
Just one of many industries we manufacture cutting tools for!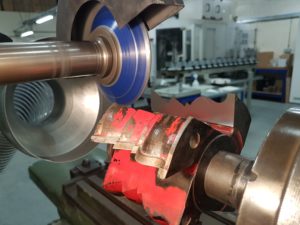 Prima Tooling still working with old school tool sharpening.
Old school sharpening of TCT tooling on our Jones and Shipman Tool & Cutter grinder.
This machine is probably older than me, but it is still more than capable of grinding a variety
of new and service Tungsten Carbide cutting tools, from profile spindle tooling to router cutters and drills.
We offer a full service in Tungsten Carbide tools, from manufacture to sharpening and repairs to complete re-tipping if required.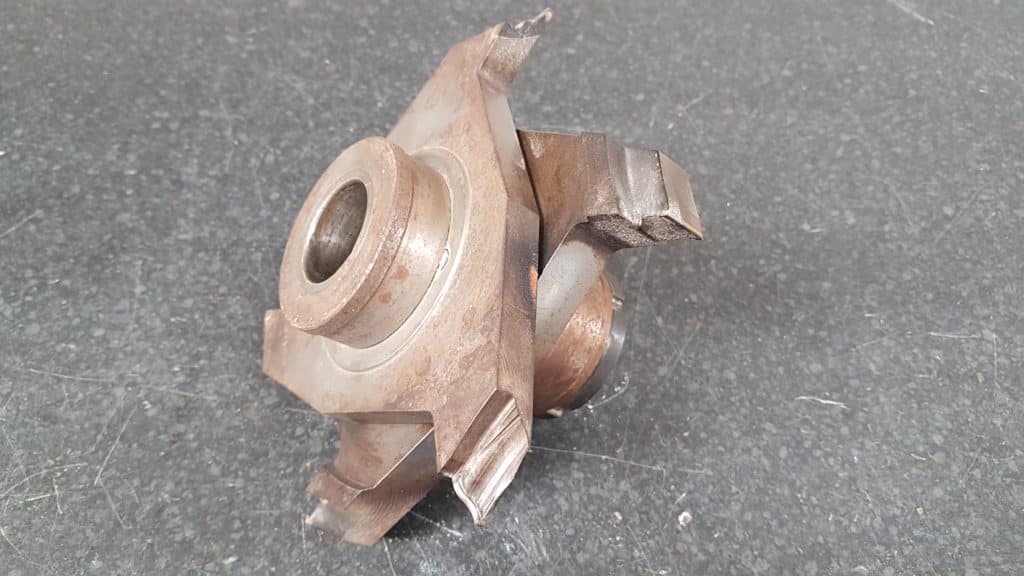 Hello again after 26 years!...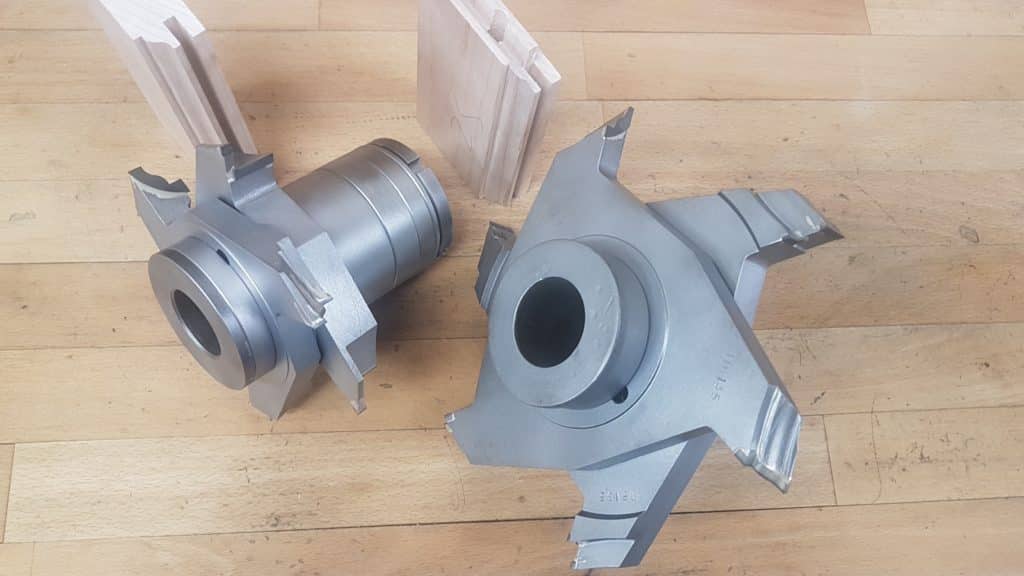 Seeing these tools brought back some memories, our customer has sent them in for sharpening but Prima Tooling made these adjustable PCD tipped Stile & Rail cabinet door cutter sets 26 years ago.
Way back before we had CNC lathes and milling machines these were made on manual machines apart from CNC wire EDM to cut and profile the PCD tips.
We've moved on significantly since then!
Are you using Router Tooling to cut think foam?
Prima Tooling are delighted to launch our new product range!
Should you be talking about using HSS spiral tooling for cutting foam? Would you like a better finish with your machining? We have a solution...
Prima Tooling Ltd's HSS 4 flute Spiral Router Tooling can answer both of those questions and possibly more.
As a UK tooling manufacturer we are always looking at new materials and how we can adapt our manufacturing to suit the current tooling requirements, as well as maintaining our core business values which we have held for over 40 years.
Surprisingly foam is an abrasive material, which has an impact on tooling as the tool rubs against the foam rather than cutting it. Regular tool changes when cutting foam means that the cost of HSS tooling is also a benefit.
We looked at how we can produce a high quality foam cutting tool in the UK for the UK; in sizes that can be manufactured as a standard size range in mm as well as a bespoke range.
What was the solution-
We took an imperial tool and using our computer controlled simulator, adjusted the sizing to show that we could manufacture our HSS 4 flute solid spiral tool from as small as 6mm diameter right up to 25mm diameter.
HSS Solid Spiral for cutting foam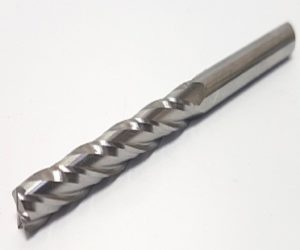 One of our current users said 'we really love the cleaner finish that the HSS 4 flutes gives us, our machines don't have to be run as fast to achieve optimum results and the fact that the HSS tools are a better price is an added benefit as we change our tooling often' Mike Birch, Protechnic Ltd
This means that our HSS 4 flute tool; not only creates a great finish with its up shear spiral but is available in the UK, is serviceable by Prima Tooling Ltd and at a competitive price.

British Made PCD and Carbide Router and Spindle Tooling
Our Linked in post has had over 11,000 views which has been incredible.
'As a nation united against the current enemy and fearful of the immediate future, there has never been a better time to support UK manufacturing.
We are well aware that in the coming months, years maybe there will be an uphill struggle for many UK Business to save costs. So I am sure the temptation to shop overseas for cheaper alternatives will be looked into, and continued for those that currently do.
We can all do our 'bit' to help rebuild our economy, Prima Tooling will be reviewing their prices… rather than increasing prices to try to recoup any losses, we will be looking at where we can offer reductions to customers so that they can support UK manufacturing.
We will all need to play our part to ensure businesses survive, and that skilled workers are not lost, and that UK manufacturing continues to grow'
So we thought why not put our money where our mouth is… and proudly joined Made In Britain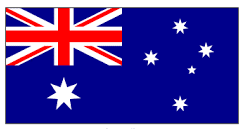 Our Router tooling is reaching far and wide.
With over 40 years in manufacturing we have supplied tooling to many different countries. In 2019 we saw sales to Japan, Malta, Indonesia among a few.
However we are very excited to welcome on board our newest distributor in Melbourne, Australia though...exciting times ahead!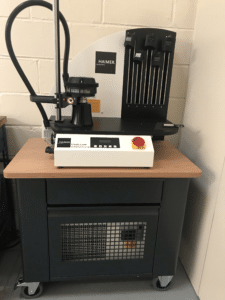 Prima Tooling continue to invest and develop new services
Our Shrink fit machine is installed and ready to add another area of work to our current PCD - Diamond and TCT - Carbide tool servicing.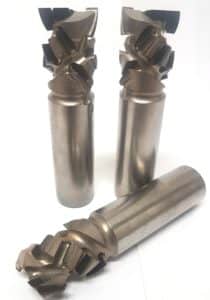 What is PCD?... Ever wondered how PCD Tooling can improve your work over Carbide tooling?
PCD is polycrystalline diamond, manufactured by sintering together carefully selected diamond particles.
This is done at a very high temperature and pressure in the presence of a solvent/catalyst metal.
Read more ...